What Kinds of Treats should you give your Dog?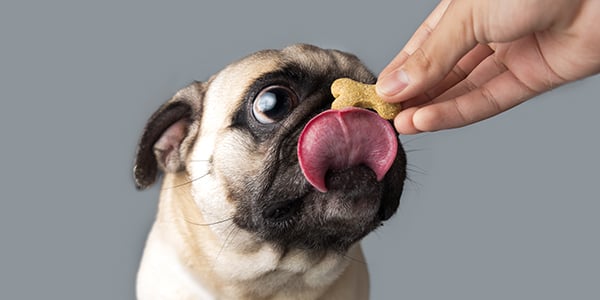 Most dog owners would spoil their furry friends once in a while with a special treat. However, with numerous treats for dogs available in the market, you would be spoilt for a choice of options. The big question would be how to choose the best treats for your dog from a wide variety of available options. You would be required to gather knowledge about the safety of treats for your dog. You might wonder what is safe and what is unhealthy for your dog. The chances of you being overwhelmed with the number of available options in the market would be relatively higher.
Choose a suitable dog treat
Choose a dog treat that you consider would suit your dog the best. Rest assured that all dogs are different, even dogs of the same breed. Therefore, you should consider the health and individual personality of your dog when choosing a treat. You should also consider the following aspects to buy the best dog treats –
how active your dog is
your plan to use the treats
the health of your dog
any specific food allergies you should know of
how big your dog is
These aspects would help you choose a suitable dog treat that would not hamper the health of your dog.
Specific dog treats for different breeds
Most dog stores provide treats for dogs that have been specifically formulated for particular dog breeds. They would entail ingredients guaranteed to be safe for your dog to consume and easy to digest as well. These might be slightly expensive but deemed the safest for your dog. You could be sure to buy dog treats without worrying about the treats causing any side effects on your furry friend's health.
An active dog would require more protein and fat than the diet of normal dogs. Additional proteins and fats would assist the dog in gaining more energy he requires to carry on with his routines. Therefore, if your dog requires plenty of energy or is involved in exercise regimes or any kind of competitive shows, you should consider choosing dog treats comprising additional fat and protein. It would help your pooch transform them into extra energy.
The purpose of buying dog treats
Consider the purpose of buying dog treats online. Do you require dog treats to spoil your puppy? Do you intend to use them for training purposes? Would you be using dog treats to keep your puppy satisfied? If you consider giving treats to your puppy to be nice, it would be imperative to treat the dog with low-fat and healthy dog treats. In case, you were giving your dog various kinds of treats regularly, you do not want to make your dog obese, thereby inviting numerous other health issues.
If you were giving your dog treats for training purposes, as a reward for good behavior, ensure that you give your canine a small treat. It should be consumed in a single bite, something that he likes, and would consume relatively quickly. It would assist you in training your dog with his complete attention.